CDC's "Fully Vaccinated" Report and Illinois' Phase Recovery Plan: Reopen Supplement for May 2021 (Updated 5/20/2021)
 COVID-19 Reopen Task Force Holy Week 2021 Supplement (Updated 3/26/2021)
An overview of steps to take to encourage people to return to worship service after COVID restrictions are eased or lifted using the Shepherding Our Strays resource. (Updated 3/23/2021)
The LCMS Northern Illinois District has assembled a report of resources and information on the reopening of our churches and schools.
Part II is a a guide in reopening schools and early childhood centers, and will be a tool which guides school leaders and educators throughout the school year with the latest on how best to operate a healthy educational environment. Download Report (Updated 7/23/2020)
Part I includes information for our churches on best practices as well as outreach and ministry to those in need. Download Report (Updated 5/14/2020)
General Resources:
School Resources:
Early Childhood Resources:
---
Crisis Support – Responding to Church Workers Suffering Financially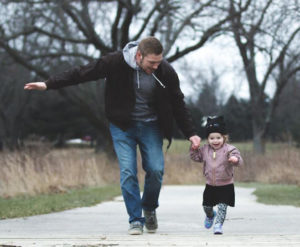 Covid-19 has dramatically affected our world in a variety of ways including making a global economic impact that has directly affected congregations and many church workers, perhaps even you. This has rapidly left many of our synod's workers in economic distress.
The Lutheran Church—Missouri Synod, the Lutheran Church Extension Fund, and the Northern Illinois District have joined together in creating a response to this economic downturn, designed to provide some temporal relief for those suffering financially due to the Covid-19 pandemic. This assistance is driven by the Soldiers of the Cross – Covid-19 Response Fund.
With the financial support of the Northern Illinois District and other LCMS entities, this fund is available to all church workers whether called, rostered, or lay workers, who serve in our Northern Illinois District ministries (congregations, schools, and RSOs). These funds will be distributed through reviews of those who submit the application below.
If you are a church worker in the LCMS Northern Illinois District and find yourself in need:
(Updated 4/14/2020)
Your Help is Needed
The need is urgent. As you are able, please prayerfully consider supporting this initiative for our church workers in the Northern Illinois District through your gift of any amount. May the Lord richly bless your generosity.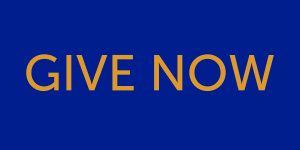 Donations may also be mailed to LCMS Northern Illinois District Office, 2301 S. Wolf Road, Hillside, IL  60162, Note: Soldiers of the Cross.
---
The Apostle Paul often opened his letters with such a greeting as this: "Grace to you and peace from God our Father and the Lord Jesus Christ." (Galatians 1:3) These words from our Lord are true today as well and especially needed in these hours. The coronavirus pandemic is a serious and growing concern as the number of those affected with it rises to over 100,000 world-wide. Yet, rather than respond to this crisis with dismissive apathy or fearful panic, as the followers of Jesus, we have the opportunity to reflect the comfort of His grace and the peace He has imparted to us in how we care for fellow believers and our surrounding community.
Our Lord has given to us His love which casts out fear (1 John 4:18) through His Word and Sacraments, and His abiding promise to provide us with all we need to support this body and life. The latter of these promises He often fulfills through the care and service of others. The NID staff has assembled the following resources on our website for use by our congregations, schools, and ministry partners to equip us all to help combat the spread of this illness and to ready us to be Christ-like caregivers to our neighbors in this time of need.
In these hours of seeming uncertainty and potential fear, what an opportunity our Lord gives us as the Church to proclaim Him to those around us! According to His merciful will, may our neighbors see and hear from us who know our Savior our confident hope in His redeeming grace and the compassionate touch of His loving heart.
---
 What Can We Do As the Church?
We are all concerned about coronavirus (COVID-19) as it spreads throughout our communities and nation. Many are rightly asking, "What can we do to be prepared?" The very first step of preparation is prayer. We engage in prayer for all government officials, medical professionals and hospitals, the sick, the caretakers, those who mourn, and an end to the spread of this virus.
Our staff is monitoring the announcements, including those from the CDC and the Illinois Department of Public Health. We have assembled on this web page, and will continue to assemble, resources for churches and schools. While your church or school may have unique circumstances to your community, we hope to bring together ideas that are adaptable for all, in communication, worship, pastoral care, leadership and community outreach.
The resources provided are from a wide range of authorities and may be used as you see fit for your community. We encourage you to be that "city on a hill" in sharing "His love which casts out fear." (1 John 4:18)
If congregations or schools would like assistance in areas of outreach, stewardship, community care ideas, etc. beyond what we have on our web site, please email Rev. Kris Whitby, Assistant to the President Missions and Ministry, for further assistance.
Financial Stewardship in COVID-19 – Resource from Rev. Kris Whitby, Assistant to the President – Mission and Ministry
Developing the Divine Service for Greater Engagement Online  – Resource from Rev. Kris Whitby, Assistant to the President – Mission and Ministry  (Updated 3/30/2020)
---

If your church and/or school is providing HOPE and PEACE to members of your community, please let us know by emailing office@nidlcms.org and we will add your service. You are encouraged to contact your community leaders to see how you may be of help during this time. Below are some opportunities to serve your neighbors.

Original Publish Date: 04/12/2020