Just as a body, though one, has many parts, but all its many parts form one body, so it is with Christ. 13 For we were all baptized by[c] one Spirit so as to form one body—whether Jews or Gentiles, slave or free—and we were all given the one Spirit to drink. 14 Even so the body is not made up of one part but of many. 1 Corinthians 12-14
We are all part of that diverse multitude whom the Holy Spirit gathers. But many of us find ourselves in rapidly changing communities and know that we need to grow in our ability to communicate the unchanging Gospel inter-culturally and in various languages. Unity in the church, according to the Augsburg Confession is defined by Article VII: "For it is sufficient for the true unity of the Christian church that the Gospel be preached … and that the sacraments be administered in accordance with the divine Word." This page is dedicated to our intentional work toward the realization of God's desire that "all people be saved and come to the knowledge of the truth" (1 Tim 2:4).
---
Video Message from President Allan R. Buss: God Has Called Us
President Allan R. Buss has a frank conversation with Rev. Elstner Lewis, an African American pastor who is currently serving as Pastor at Resurrection Lutheran Church, Chicago. These times provide an opportunity, as God has called us, to communicate the unchanging Gospel to our families, friends, neighbors, and communities.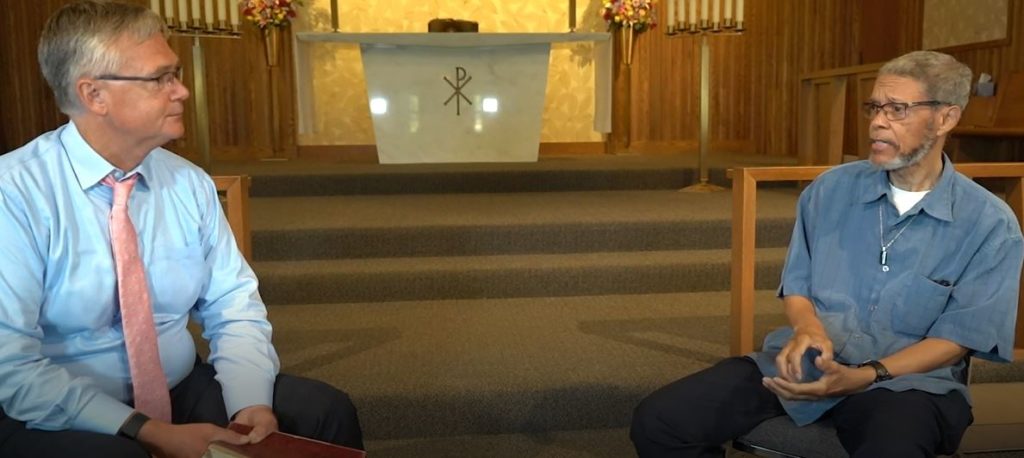 ---
South Side Clergy and Synod Officials Meet
LCMS Northern Illinois District and Synod officials met with several African American clergy at Resurrection Lutheran Church in Chicago to discuss spiritual care for African American congregations and individuals.

---
Commentary from Rev. Elstner Lewis, St. Philip Lutheran Church, Chicago, Illinois
(Excerpt from pastors' Zoom meeting June 4, 2020)
---
Statement from LCMS President Matthew C. Harrison on the death of George Floyd and the ensuing riots
Source: blogs.lcms.org/2020/statement-on-the-death-of-george-floyd-and-the-ensuing-riots/ published June 2, 2020
---
2019 Synod Convention RESOLUTION 11-04A To Affirm the Common Humanity of All People and Ethnicities
Text from the 2019 Proceedings