It IS a great time to be the church!
Really!
Together, we are the Church!
This webinar is one of encouragement, showing us through
1 Peter how we are the Church together!
We are including a link to the It's a Great Time to be the Church! webinar recording as well as an associated PowerPoint so that you may share it with others or use it for a Bible study.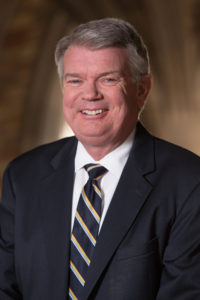 Dr. Dale A. Meyer is president emeritus and professor emeritus of Concordia Seminary, St. Louis, retiring in 2020 after 15 years as Seminary president.
Meyer has been speaking and preaching for more than 40 years. He has written numerous sermons and columns. His areas of interest and study include 1 Peter, the church in a changing culture and the Sabbath applied to life today.
He lives in Collinsville, Illinois, with his wife, Diane. They have two grown daughters, and five grandsons. View full bio.