"So then let us pursue what makes for peace and for mutual upbuilding."
Romans 14:19
If you are an ordained minister or a commissioned worker in the LCMS Northern Illinois District and would like to submit a devotion, you may contact Sue Green.
Weekly prayers:
February 28: Lord of all, You have told us in Scripture of Your love for those who do not know You. We pray that You would stir up in us that same love. Give us glad and willing hearts so that we may be bold to share the amazing gift of love of Your Son, Jesus Christ.
28 de febrero: Señor de todo, nos has dicho en las Escrituras de tu amor por los que no te conocen. Oramos para que despiertes en nosotros ese mismo amor. Danos corazones alegres y dispuestos para que podamos ser valientes y compartir el asombroso regalo del amor de Tu Hijo, Jesucristo.
Prayer Guides:
Prayer Guide – February 2021
Oraciones semanales – febrero 2021
Prayer Guide – March 2021
Oraciones semanales – marzo 2021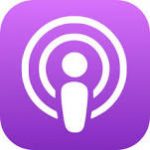 Weekly devotions: 
We're Podcasting!
Every Monday we'll be sharing our Weekly Devotion through a podcast!
You can find all of our podcasts on Apple iTunes as well as Spotify.
So search our podcast under Northern Illinois District in your favorite device and listen in each week for our devotion.
The Scourge/Whip for Flogging by Dan Green, St. John's Lutheran School, Chicago for Concordia University Chicago Lenten Devotions
The Scourge/Whip for Flogging by Dan Green, St. John's Lutheran School, Chicago for Concordia University Chicago Lenten Devotions
Print Version     Audio Version
The Bread by Rev. Dr. Allan Buss, President LCMS Northern Illinois District for CUC Lenten Devotions