Jesus was taught by his parents, teachers and rabbis. Luke 2:52 says, "And Jesus increased in wisdom and in stature and in favor with God and man." We have all been taught by our Heavenly Father, who is also the father of Jesus.
We're all concerned about the future of Lutheran schools. We're committed to doing some new things in addition to prayer and hard work. And we are asking you to partner with us through support of FLAME and Lutheran education.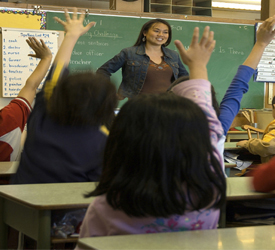 FLAME (Future Lutheran Administrators – Midwest Educators) was recently developed to help prepare future leaders learn administrative skills. The goal of the intensive three-day conference is to equip these leaders with the tools to pursue a future in administration in Lutheran schools or to sharpen talents already in use as administrators.
Eric Rogers, assistant principal at St. Paul in Aurora, attended FLAME. Eric says this:
FLAME was such a wonderful blessing to me. It taught me the core concepts of administration, along with providing sound advice and practical steps for implementing strategies for success at my school. I highly recommend this conference for anyone new to administration or for anyone who would like to brush up on their skills and learn the latest trends in school leadership.
The cost for each participant to attend FLAME is $500 which has been the investment of the Northern Illinois District. In the past four years the NID sent 16 future leaders to the conference. We pray that many more are identified and benefit from the program. Financial support for this is essential.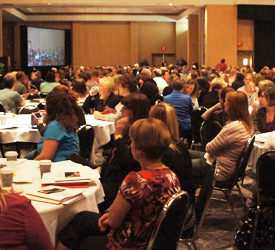 Specific opportunities to sharpen leadership skills are provided through the NID education department. Early Childhood directors and Lutheran School administrators meet on a regular basis to learn about best educational practices, leadership development and other practical aspects of guiding a Lutheran school. Annual teachers' conferences provide opportunities for fellowship and ongoing education.
We know that our Lutheran schools support our children, grandchildren, great grandchildren, congregation members and hundreds of families who do not know Jesus as Savior. In many ways Lutheran school ministry is more complex and challenging than in the past. We are committed to Lutheran education.
We invite you to bless Lutheran education with prayers and financial resources.